Presented by:
Dr. Candice Racite, Dean of Internship and Career Planning at Rowan College of South Jersey
This virtual event will be held on Tuesday, March 22nd at 6:30pm and will cover:
Resume content and design
Searching and applying for your dream job
Interviewing tips and tricks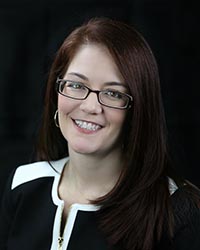 Dr. Candice M. Racite is the Dean of Internship Career Planning for Rowan College South Jersey. In this role she works with students to help them identify and design their career path. Candice can often be found at networking events with employers seeking to create partnerships for the college.
Candice aspires to provide the opportunity for students in all majors to be placed in a paid and mentored internship, an experience that will give them a competitive advantage upon graduation. Her favorite part of the job is 'finding the right fit' for a student and employer – whether as an intern or for a permanent position!
In addition, Candice serves as a member on the Education Committee for the Gloucester County Chamber of Commerce; is a Co-Chair for the Education & Workforce Committee of the Southern New Jersey Development Council; and is part of the Business Excellent Network NJ.
Candice is always looking to connect with new people and is active on LinkedIn – www.linkedin.com/in/candiceracite
Time: 6:30 – 7:30pm
Cost: $0
Location: Virtual via Zoom
Go Back