"Creativity Counts: How a Playful Mindset Can Transform Your Business"
Presented by: Dr. Michael Y. Brenner and Benjamin Lloyd
Many organizational leaders striving to adapt to today's business environment—one characterized by volatility, complexity and ambiguity— and find themselves struggling for answers. Contemporary leadership literature suggests that one of the key reasons for this difficulty lies in the need to develop skills and competencies best suited for success in the 21st rather than the 20th century.  In other words, what worked before may not be working as well now.
Mike and Ben believe that art can be a gateway for leaders to increase learning and understanding in this challenging climate.  Unlike traditional approaches to leadership development, arts-based learning calls for open-mindedness, flexibility, cultural sensitivity, creativity, honesty and authenticity.  These are key leadership competencies for organizational success in the 21st century, and we believe people at all levels who may be called upon to be leaders at one time or another can benefit from exposure to and immersion in this content.  The skills participants will hone are based on applied improvisation, creative problem-solving, gamification and play with a purpose.
CLICK HERE for a video from our speakers!
Approved for 1.25 SHRM PDCs
Approved for 1.25 HRCI General Credit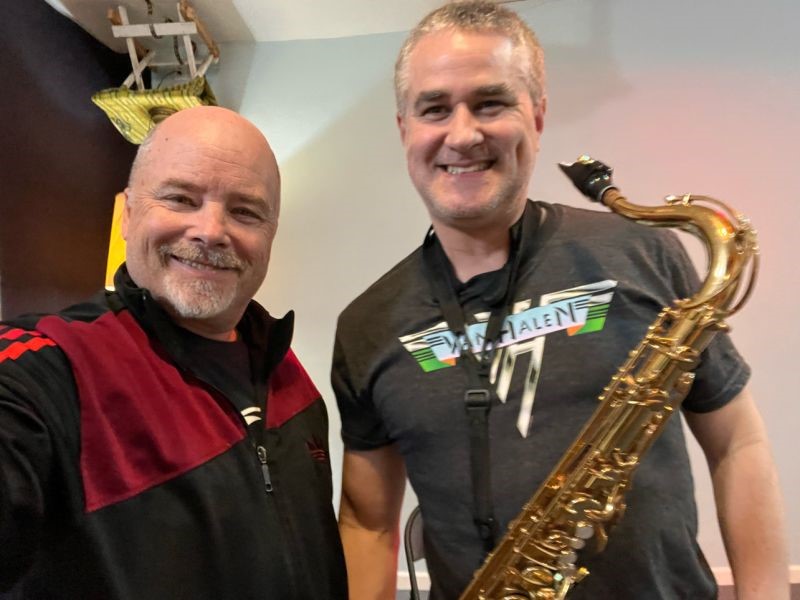 Benjamin Lloyd has a Master of Fine Arts in Acting from the Yale School of Drama and had a 20-plus year career as a professional actor before creating Bright Invention. He has taught at Princeton, Villanova and The University of the Arts among others. As Executive Director, Ben designed and launched Creative Corporate Training, which uses techniques drawn from his years of teaching, coaching and performing. His main creative focus is applied improvisation, and the use of theatrical creativity through games and scenarios to address challenges in group dynamics.  He is a member of the Applied Improvisation Network and holds a certificate in Diversity and Inclusion from Cornell University.
As founder and CEO of Right Chord Leadership, Dr. Michael Brenner collaborates with leaders and teams at all levels to strengthen the essential skills needed for peak performance. He achieves this by drawing on more than two decades of experience as an international leadership consultant, executive coach, keynote speaker, and educator, and more than 35 years as a professional musician. Michael holds a doctorate in Adult Learning and Leadership from Teachers College at Columbia University and a master's degree in Adult and Organizational Development from Temple University. He has taught courses at Immaculata University, Temple University, La Salle University, Penn State University and American University.  Michael has been a featured speaker at many industry events and conferences around the world, including Southeast Asia, Canada and Australia.  He holds a certificate in the Neuroscience of Business from MIT.
Meeting Location:
The Westin – Mt. Laurel
555 Fellowship Road
Mt. Laurel, NJ 08054
---
Meeting Agenda:
5:30pm: Networking
6:00pm: Dinner begins
6:30pm: Tristate Welcome and Updates
7:00pm: Legislative Update
7:15pm: Speaker Presentation
8:15pm: Wrap-up and More Networking
---
We look forward to seeing you!
Go Back