Career and Talent Management in the Post-COVID Environment
Presented by: Rob Croner & Adena Johnston
Today's multi-generational workforce and the evolving face of workforce demographics pose a substantial business opportunity and challenge – and this has become even more evident in the unique confluence of events in recent months.  The coronavirus pandemic, economic downturn and social unrest have disrupted organizations and presented a challenging dynamic for HR Leaders. The need for employees to feel safe and protected has drastically changed around health, physical and emotional security.  And employees and companies alike are pondering how to navigate career and professional growth in a virtual world, as each generational cohort presents unique talent and career management opportunities and challenges.
Forward-thinking organizations recognize the need for strategic talent and workforce planning.  Aligning talent strategy with the business strategy leads to smooth succession planning, increases the organization's ability to respond to growth opportunities, ensures appropriate transfer of critical knowledge and intellectual property, and improves overall organizational performance.
Join us on September 10th for a thought-provoking and solutions-driven discussion on how HR can adapt and evolve their function in response to these issues.
Topics to be discussed include:
Reconnecting and rebuilding trust in organizations
Assess and enhance workforce planning, succession and career mobility programs to align employees' career interests with organizations' operational and talent needs
Reframing the HR function to better balance the role of employee advocate while supporting the organization's goals and objectives.
Approved for 1.25 SHRM PDCs
This program is pending HRCI credit approval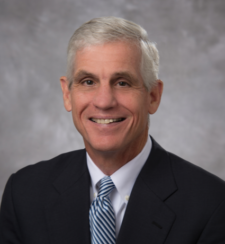 Rob Croner
Vice President, Senior Executive Services
Rob is a highly regarded human resources leader, with over 25 years of experience building and leading successful HR initiatives for various prominent organizations in the Philadelphia area.  As Vice President of Senior Executive Services at CCI Consulting, Rob harnesses his extensive executive-level experience and human resources background to help senior leaders and senior teams push their capabilities forward and adapt to the ever-changing dynamics of today's complex business environment.
In addition to his specific focus on Senior Executive Services, Rob also oversees CCI's entire Career Transition Practice and is responsible for leading the day-to-day operations to ensure the delivery of world-class services & solutions to CCI's Career Transition clients.
Known for his strategic insight, interpersonal skills, and cordiality, Rob develops a collaborative and productive relationship with executives that focuses on uncovering their personal strengths, passions, and purpose, as well as creating successful strategies to help them navigate the next steps in their professional journey.
Prior to joining CCI Consulting, Rob was Senior Vice President and Chief Human Resources Officer for the Children's Hospital of Philadelphia (CHOP), where he was responsible for the oversight and direction of all human resources activities for the organization, including the hospital, research institute, and several physician practice plans. Under his leadership, CHOP's HR team was recognized with HR Awards for Excellence in 2009 and 2010 from the Delaware Valley HR Department of the Year awards program. Additionally, Rob received the Lifetime Achievement Award in 2014 from this program.
Before his role at CHOP, Rob was Executive Vice President and Chief Human Resources Officer for Radian Group, Inc., a Fortune 1000 mortgage insurance firm headquartered in Philadelphia. A notable outcome of his efforts at Radian was an HR Department of the Year Award in 2007 for the HR team's accomplishments in support of a proposed merger. Rob also served as Vice President of Human Resources at Independence Blue Cross and held senior-level HR positions for Fidelity Bank (Wachovia) and the Philadelphia Inquirer & Daily News.
Rob holds a master's degree in Human Resource management from Widener University and a bachelor's degree from Gettysburg College. In addition to his corporate experience, Rob has held adjunct faculty positions at the University of Pennsylvania and Widener University, teaching coaching and human resources management courses. He has also served on the boards of non-profit and professional organizations, including Metropolitan Career Center and the Philadelphia Workforce Investment Board (PWIB).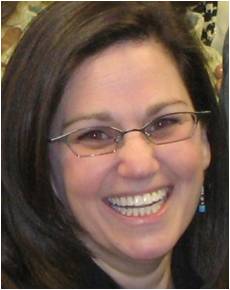 Adena Johnston, D. Mgt., MCEC
Vice President & Practice Leader, Talent Development
As Vice President and Practice Leader, Talent Development, Adena brings over 20 years of corporate experience as a recognized leader, trainer, mentor and developer of top talent. Adena works with companies in the areas of organizational effectiveness, strategy, and executive and team coaching. She guides her clients to become more effective and navigate the complexity of today's business challenges.
Prior to joining CCI, Adena was the principal of a robust independent consulting practice. Prior to that, she had a successful corporate career as the regional president of an educational institution (corporate division) with full P&L responsibility across three profit centers. Throughout her career, Adena has been involved in start-up and turn-around situations, championed employee engagement, launched sales and change initiatives, and was responsible for all areas of regulatory compliance.
Adena's signature strength is helping organizations become agile and build the internal capacity needed to realize stellar results. She specializes in building collaborative environments that value transparency and high levels of ownership. She works with leaders to get unstuck and unleash the managerial strength and courage necessary to drive the business while maintaining healthy work relationships with teams and key stakeholders throughout the organization.
In addition to her corporate leadership and coaching background, Adena brings a broad lens to learning and development. She has had over 15 years of experience working with adult learners, and creates comprehensive, high-impact learning strategies that are employee-centered, business-driven, culturally aligned, and immediately applicable to work.
Adena holds her D. Mgt. in Strategic Leadership from Thomas Jefferson University, her Master of Science degree in Organizational Dynamics from the University of Pennsylvania with a graduate certificate in Organizational Consulting and Executive Coaching, and she received her Bachelor and Master of Arts degrees in Sociology from Case Western Reserve University. In addition to her credentials she is an adjunct professor teaching Sociology, Culture in the Workplace, Psychology, Leadership, and Organizational Development.
She maintains numerous professional credentials, including certifications as a Master Corporate Executive Coach (MCEC), Career Transition Coach,  a Presence-Based Coach, and a trainer in Workplace Mediation.  Additionally, she is certified in several assessments that include:  Hogan, Voices/KF360, Leadership Architect, LIFO, Retirement Success Profile (RSP) and Life Options (LOP), Change Navigator and Hardiness Resilience Gauge, Birkman Method, and is experienced in Profilor, EQi, DiSC, and MBTI.
Adena is a 2016 Fellow of the Systems Wisdom Institute and a member of the International Coach Federation (ICF) and the Organizational Development Network (ODN). She is also a member of the Association for Corporate Executive Coaches (ACEC) and the Forbes Coaches Council, an invitation-only community of top business and career coaches.
Meeting Details:
Agenda
12:30pm – 1:30pm: Welcome and Speaker Presentation
1:30pm – 1:45pm: Q&A and Wrap-up
Registration
Cost: $10 (Members & Students) / $15 (Guests)
All attendees will receive a link to the Zoom Meeting Webinar on September 10th at 9:00am. The link will be sent to the email that you used to register. If you would prefer the link to be sent to a different email, please let us know at
admin@pdjonesassociates.com
.
Thank you to our September Meeting Sponsor:

Meetings can be accessed from any device that is connected to internet or data. This includes your computer or cell phone.
If you have a webcam, you are not required to be visible. You will be given the option to turn your camera off or simply join by calling into the meeting line.
Attendees will be muted during the meeting. If you have any questions, a chat box will be available for you.
The meeting will begin promptly at 12:30pm. We encourage attendees to open the meeting 5-10 minutes prior to make sure all technical functions are working properly.
Go Back