"Unlock An Ownership Culture"
Presented By: Greg Hawks
There are three kind of employees in your workplace: Owners, Renters, and Vandals. This message reveals the Five Distinct Differences between Owners and Renters. Better than engagement, advancing a spirit of ownership in employees contributes to productivity and fulfillment, exponentially.
Every few years the Gallup Organization issues their State of the American Workforce report. It generally breaks down like this: 30% actively engaged, 50% not engaged, 20% actively disengaged. IN Hawks Agency language that is 30% are OWNERS, 50% are RENTERS and 20% are VANDALS.
Owners bring their heart, head and hands to work, which translates into passion, imagination and skill.
Renters bring only their hands. They fulfill a function.
Vandals bring division. Divisive and manipulative these silent saboteurs wreak havoc.
For leaders and employees understanding the Five Distinct Differences is essential to move forward in transforming Renters back into Owners. This message gives you language and perspective for employees to utilize.
Distinctive 1 – Defining Commitment
Distinctive 2 – Increasing Value
Distinctive 3 – Reach for Responsibility
Distinctive 4 – Being Inclusive
Distinctive 5 – See the Whole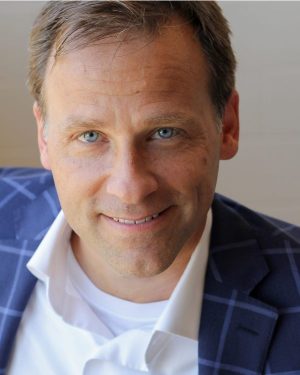 As a Corporate Culture Specialist, Greg Hawks shapes environments where everyone gets to contribute their best daily! For two decades he has mentored leaders, developed teams, crafted culture and and empowered employees. He is intensely motivated to grow high capacity performers who work, serve and sell with excellence, consistently.
As a Keynote Speaker, he is an enthusiastic character. His style, wit and energy consistently capture the attention and imagination of audiences. His forward thinking contributes fresh perspectives that work. He's annoyingly optimistic, contagiously energetic and slightly mischievous. People tend to like him.
Through Hawks Agency, he originated the Like An Owner® platform. Compelled by the principle that individuals who Think, Act, Lead and Create Like An Owner® will be more fulfilled and productive.
Organizations who commit to implement an Ownership Culture will find deeper loyalty, stronger results and rapid growth consistently.
Meeting Location:
555 Fellowship Road
Mt. Laurel, NJ 08054
Go Back