Please join our Pinnacle Award Winning Program in another year of sharing information and tools with our very noble non-profit community, which you can use immediately at your agency or organization!
SHRM PDCs pending approval
HRCI credit pending approval
Program Schedule:
8:00am – Registration & Continental Breakfast
8:30am – "Unstuck: How Creativity is Essential to Change" by Chrissy Bonner
9:30am – "The Neuroscience of Inclusion: How to Steer Brain Activation to Develop Inclusive Leadership" by Due Quach
11:00am – "Retention 911: Reviving, Inspiring, Engaging and Retaining" by Christopher Ridenhour
12:30pm – Lunch and Small group discussion
1:15pm – Legal Update: Family and Disability Leaves – Recent changes to New Jersey Laws by Peter Fraterelli and Yvette Cave
2:15pm – "AI and ChatGPT for HR" by Jason Litowitz
3:30pm – Closing
"Unstuck: How Creativity is Essential to Change" Presented by Chrissy Bonner
This workshop will cover creativity's essential role in our own wellness and in navigating tough adaptive challenges. We'll discuss what creativity is, our relationship with it, and some principles and practical interventions for weaving more of it into your human resources work and personal life.
Learning Objectives:
• Practice creativity with visualization, writing, art-making, and mapping ideas in the following areas:
• Being in integrity with our nature, needs, and values.
• Embracing creativity and integrating joy into our work.
• Prototyping the futures we want to move into.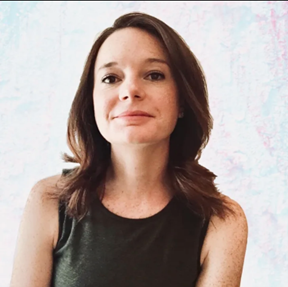 Chrissie is a teacher, author, illustrator, and founder of Illustrating Progress, a graphic facilitation agency based in Philadelphia, PA. She and her colleagues specialize in the use of collaborative activities and visuals to advance planning and learning processes. Her interest in visual work is rooted in cultivating the mindsets necessary for transformative change and designing environments for people to do their best thinking.
Before starting Illustrating Progress in 2015, Chrissie worked in institutional philanthropy, supporting the capacity-building and leadership efforts of over 200 nonprofits in the Greater Philadelphia region at The Philadelphia Foundation (2007-15). In 2018 she collaborated with Jefferson Health Systems and Jefferson University CEO Dr. Steve Klasko to illustrate Bless this Mess: A Picture Story of Healthcare in America. In 2021 she wrote and illustrated Unstuck, an illustrated journey about navigating one's way out of stuckness, told through 20 dream-like illustrations and journaling prompts. Chrissie also teaches a graduate course on Adaptive Leadership in the Organizational Development & Leadership program in PCOM's School of Applied Psychology. Chrissie presents at many of Illustrating Progress' public workshops on creativity, design thinking, and mindset work.
"The Neuroscience of Inclusion: How to Steer Brain Activation to Develop Inclusive Leadership" Presented by Due Quach
What differentiates the brain of an inclusive leader and how does their brain activity affect the people with whom they work?
In this experiential, interactive workshop, you will gain a visceral understanding of why inclusion and wholeness are essential to well-being and performance at the individual and at the organizational level. The first part of the workshop sheds light on the impact of exclusion on the human brain and how biases and inequity contribute to marginalization and trauma. Then the workshop guides you to practice a series of neuroscience-based techniques that activate and strengthen key neural networks that enhance your capacity to effectively foster inclusion, learning, collaboration, creativity, innovation, and transformation.
Learning Objectives:
• Be able to link exclusion and inclusion to three primary patterns of brain activation.
• Apply insights from neuroscience and mindfulness to build up the brain systems that support emotional intelligence and inclusive leadership ("Brain 3.0")
• Practice techniques to develop and harness Brain 3.0 to more effectively co-create inclusive environments that enable people to perform as their best selves.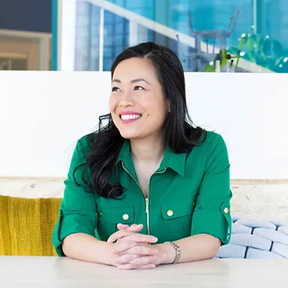 Due Quach (pronounced 'Zway Kwok') is the author of Calm Clarity: How to Use Science to Rewire Your Brain for Greater Wisdom, Fulfillment and Joy, one of Fast Company's best business books of 2018. Having started life in poverty as a refugee in inner-city Philadelphia, Due turned to neuroscience to heal the long-term effects of trauma, graduate from Harvard College and the Wharton School of Business, and build a successful international business career. In 2013, she began using her love of neuroscience to build Calm Clarity, a social enterprise whose mission is to improve collective well-being, develop inclusive leaders, and co-create a world where all human beings and communities thrive together. In 2017, she started a nonprofit named the Collective Success Network to support first-generation low-income college students to navigate college and enter professional careers. Due's inspiring story is featured in The Portal, a beautiful documentary film about meditation as a portal for healing and transformation.
"Retention 911: Reviving, Inspiring, Engaging and Retaining" Presented by Christopher Ridenhour
After 4 years of "unprecedented" headaches and heartaches, you've earned this experience! Rare is the educational session that combines proven, reproduceable high-retention strategies with the power and inspiration of a revival!
In the face of an unrelenting season of mayhem have you leveled-up your leadership chops equal to the intensity of our current times? Are you confident in your ability to create an organizational culture where everyone feels cherished and keep folks from rushing to the exits? Are you ready to make this the "Year of Retention" despite historic change and challenge? Strap in and bring your most flexible mindset for at least 30 ways to kick the "workforce crisis" in its tail!
Learning Objectives:
• How to recognize the need for outcome-based approaches leading to MEASURABLE retention success.
• How to obtain the skillset necessary to re-energize your colleagues, across all aspects of diversity, including generations, cultures, and abilities.
• How to overcome today's workforce challenges with the necessary courage and enthusiasm.
• Reconnect with that optimistic, dynamic leader who used to look back in the mirror!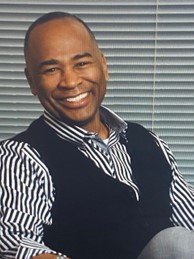 As an Executive Learning Leader in the Healthcare space, Christopher has served as a driving force at creating organizational cultures defined by exceptional, measurable outcomes. To that end, he develops and delivers high-impact training and coaching focusing on World Class Hospitality, Elevated Employee Engagement, New Supervisor Training, Aspects of Inspired Leadership, Total Team Commitment, among other critical workforce competencies. Additionally, for the last 20 years, he has traveled across North America and Canada keynoting and training for Senior Services, Healthcare, and Social Services Associations.
Characterized by a highly interactive and participatory style, audiences are provoked to consider how interpersonal relationships impact everything: customer service, cultural change initiatives, retention, staff engagement, and ultimately our revenues. Behavioral science, principles of organizational development, and tons of observational humor are used to identify critical staff motivations in our facilities. Participants walk away with strategies and tools that increase engagement, accountability, and passion from both team members as well as the organization's leadership. Your staff and conference-goers can expect a mix of theatrics, storytelling, and unconventional activities based on researched, expert-approved business theories and practices.
"Legal Update: Family and Disability Leaves – Recent changes to New Jersey Laws" Presented by Peter Fraterelli and Yvette Cave
Over the past several years, New Jersey has made several important changes to its family leave laws, as well as increases to payments that employees out on family leave or disability can receive from the State. This presentation will summarize those changes and analyze how those changes impact and interact with existing federal and state leave laws.
Learning Objectives:
• Most recent New Jersey family leave law changes
• How to analyze the updates to understand the impact on your organization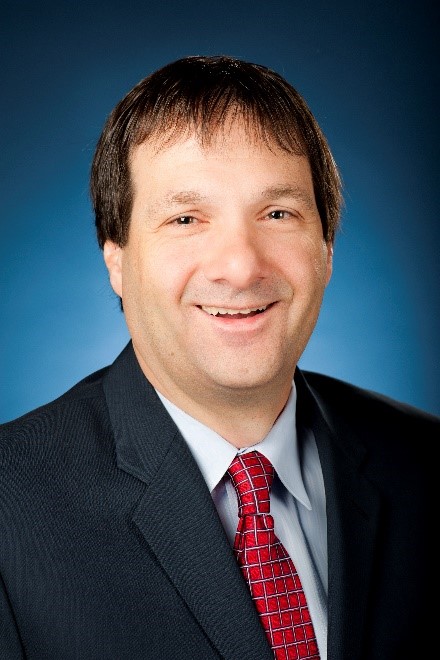 Peter is the Chair of Archer's Labor & Employment Group. He regularly represents management and employers in labor and employment litigation and proceedings. Peter has extensive experience defending employers and individuals against harassment and discrimination lawsuits. These include claims for race, gender, sex, disability, national origin and age discrimination. His management defense experience ranges from unlawful discipline through wrongful termination. Peter's litigation experience also includes an emphasis on defending against retaliation and "whistleblower" claims. He has handled numerous cases defending employers against claims of failure to accommodate the needs of disabled persons, including several cases that sought to extend the disability protection laws against employers and places of public accommodation.
Peter also has an extensive labor law background representing and providing advice to employers in a number of different contexts, ranging from day-to-day wage and salary issues up to actions and proceedings involving labor organizations. This includes the defense and prosecution of unfair labor practice charges before the National Labor Relations Board, as well as representing employers involved in union election campaigns. He has also successfully represented employers in proceedings seeking to enjoin union picketing. He also has negotiated for, and counseled, management during union collective bargaining agreements for private and public sector employers.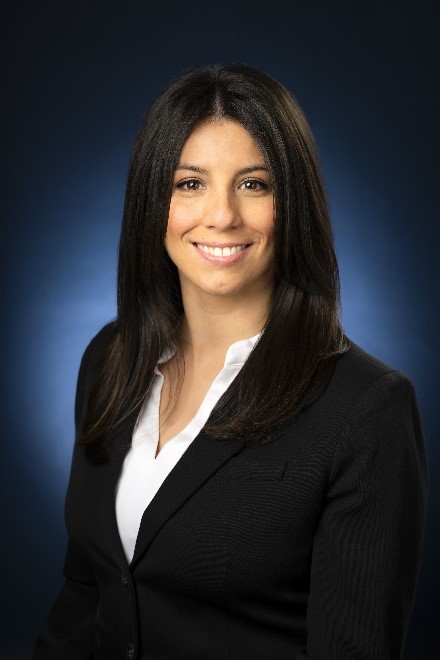 Yvette advises and represents employers in a broad range of labor and employment matters from daily counseling through litigation. She provides employment advice and counsel to employers on issues such as employee discipline and termination, reasonable accommodations, leave entitlements, wage and hour issues, and human resource policies and handbooks. Yvette conducts internal employment investigations on behalf of clients, makes recommendations, and prepares employer responses to administrative charges, including charges before the Equal Employment Opportunity Commission.
Yvette defends employers in a broad range of employment matters before New Jersey and Pennsylvania state and federal courts, including wrongful terminations, retaliation, harassment, discrimination, failure to accommodate, and wage and hour concerns. She handles cases alleging violations of Title VII of the Civil Rights Act, the Americans with Disabilities Act (ADA), the Age Discrimination in Employment Act (ADEA), the Family and Medical Leave Act (FMLA), New Jersey Law Against Discrimination (NJLAD), the New Jersey Conscientious Employee Protection Act (CEPA), the New Jersey Wage Payment Law, the New Jersey Wage Theft Act, the New Jersey Family Leave Act (NJFLA), the Pennsylvania Human Relations Act (PHRA), and the Pennsylvania Whistleblower Law.
"AI and ChatGPT for HR" Presented by Jason Litowicz
In today's digital environment, nonprofits are seeking innovative ways to improve operations and better serve members. Artificial intelligence helps to streamline many business functions, including human resources. Learn how AI and specifically ChatGTP can help your HR department become more innovative and efficient in this technology primer.
Learning Objectives:
• Learn what AI and Chat GPT tools are and how to use them
• Become a more effective and efficient HR department
• Leverage technology in onboarding, training and recruiting.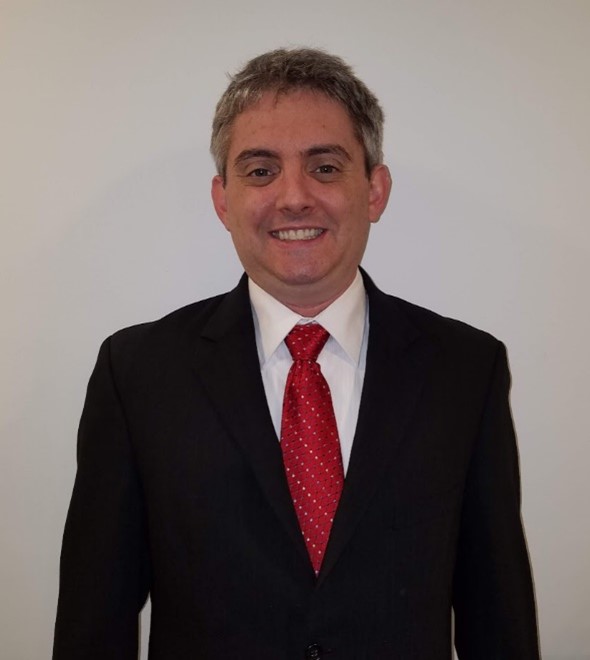 Jason is a technologist with 20 years of experience, interspersed with time spent as an attorney. He's worked on projects ranging from static websites to institutional trading systems. Currently working as a Senior Researcher with the Emerging Technology Research group at ETS, he is passionate about learning new tools and tricks of the trade, and loves pushing new technologies to their limits. When not working, he enjoys spending time with his wife, son, and dog.
Thank You to our Event Sponsor:

Meeting Location:
Rowan College of South Jersey
1400 Tanyard Road,
Sewell, NJ 08080
If you have any questions, please do not hesitate to contact:
Melissa Chando, Chair, Community Outreach,
Email: melissakchando@gmail.com
Phone: 856-449-9059
---
We look forward to seeing you!
Go Back