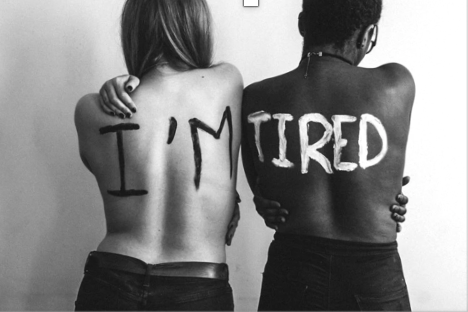 Microaggressions in Everyday Life
Conversation with Dr. Tina
This webinar will examine how and why we engage in microaggressions and the impact this behavior has on its victims, our relationships, work environments and institutions. Participants will also learn a variety of methods of interrupting and intervening in microaggressive behavior.
Goals & Objectives
Define microaggressions and the concept of implicit bias
Understand different types of microaggressions and their implicit messages
Explain the difference between intent and impact of microaggressions
Demonstrate effective methods for interrupting and intervening when microaggressions occur
Approved for 1.25 SHRM PDCs
This program is pending HRCI credit approval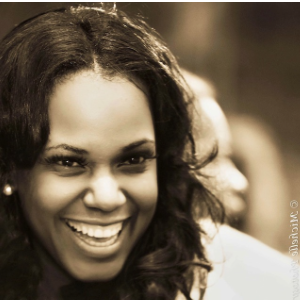 Dr. Tina Scott is an accomplished psychotherapist, coach, speaker and trainer who started her career in the Healthcare Industry. Through hard work, determination and faith, she became a senior health care executive and prevailed in several organizations for over 20 years.  Dr. Tina has extensive experience running strategic operations for multiple high volume healthcare delivery departments. She has proven her ability to deliver measurable improvement outcomes while enhancing program success. Dr. Tina also has been consistent with implementing methods that promote a culture of service excellence.
In addition to her years of experience as a senior health care executive, Dr. Tina has always had a passion for helping people with reaching their full potential from the inside out.  With her passion for psychotherapy and her commitment to business excellence, Dr. Tina merged her two skills and became an Organizational Psychology Practitioner where her focus became human capital and retention.  Dr. Tina is a college professor,  a Certified Professional Coach, an approved Clinical Supervisor, and Licensed Professional Counselor specializing in breakups, self-esteem, loss, divorce, and independent living. She offers a highly personalized approach tailored to meet the individual needs of her clients to obtain the personal growth they are striving to achieve.
Dr. Tina is a loving wife, to a husband that she has been with for over 30 years and the proud mother, of three awesome children.  She is a loyal friend and a kind person who has loved, lost, and learned a good deal about herself and life along the way. Dr. Tina works with companies, organizations and individuals to eliminate stress, maximize success, and create extraordinary relationships at home, at work and in the community. She diligently aids clients in deconstructing obstacles that hinder healthy living of the mind and spirit.
Dr. Tina serves as a contractor for the Wounded Warrior Program where she offers clinical support to soldiers suffering from PTSD.  In addition, Dr. Tina is a contractor for the NFL to help them around transition, adjustment challenges and assist with success on and beyond the field. A well sought after public speaker, Dr. Tina lends her expert insight on Old School 100.3 FM in a broadcast segment called, "Moments with Dr. Tina" as well as on the viral Internet radio show, "Diva Docs." She is a guest host of the show, "Physicians on Air" and guest host with Thera Milling on WURD 900 AM.  Dr. Tina offers her professional expertise on local news channels.  In the community, Dr. Tina serves on the board of WIC and has served on the board for Habitat for Humanity. She is the founder of the Clinician Think Tank that focuses on educating, empowering and encouraging clinicians on all levels.  In her church, she is a First Lady and a dedicated leader on the Marriage Enrichment Ministry, Grief Ministry, Youth Ministry and Women's Ministry. Dr. Tina's life scripture is Jeremiah 29:11, "For I know the plans I have for you," declares the LORD, "plans to prosper you and not to harm you, plans to give you hope and a future."
Meeting Details:
Agenda
12:30pm – 1:30pm: Welcome and Speaker Presentation
1:30pm – 1:45pm: Q&A and Wrap-up
Registration
Cost: $10 (Members & Students) / $15 (Guests)
All attendees will receive a link to the Zoom Meeting Webinar on August 6th at 9:00am. The link will be sent to the email that you used to register. If you would prefer the link to be sent to a different email, please let us know at 
admin@pdjonesassociates.com
.
Meetings can be accessed from any device that is connected to internet or data. This includes your computer or cell phone.
If you have a webcam, you are not required to be visible. You will be given the option to turn your camera off or simply join by calling into the meeting line.
Attendees will be muted during the meeting. If you have any questions, a chat box will be available for you.
The meeting will begin promptly at 12:30pm. We encourage attendees to open the meeting 5-10 minutes prior to make sure all technical functions are working properly.
Go Back