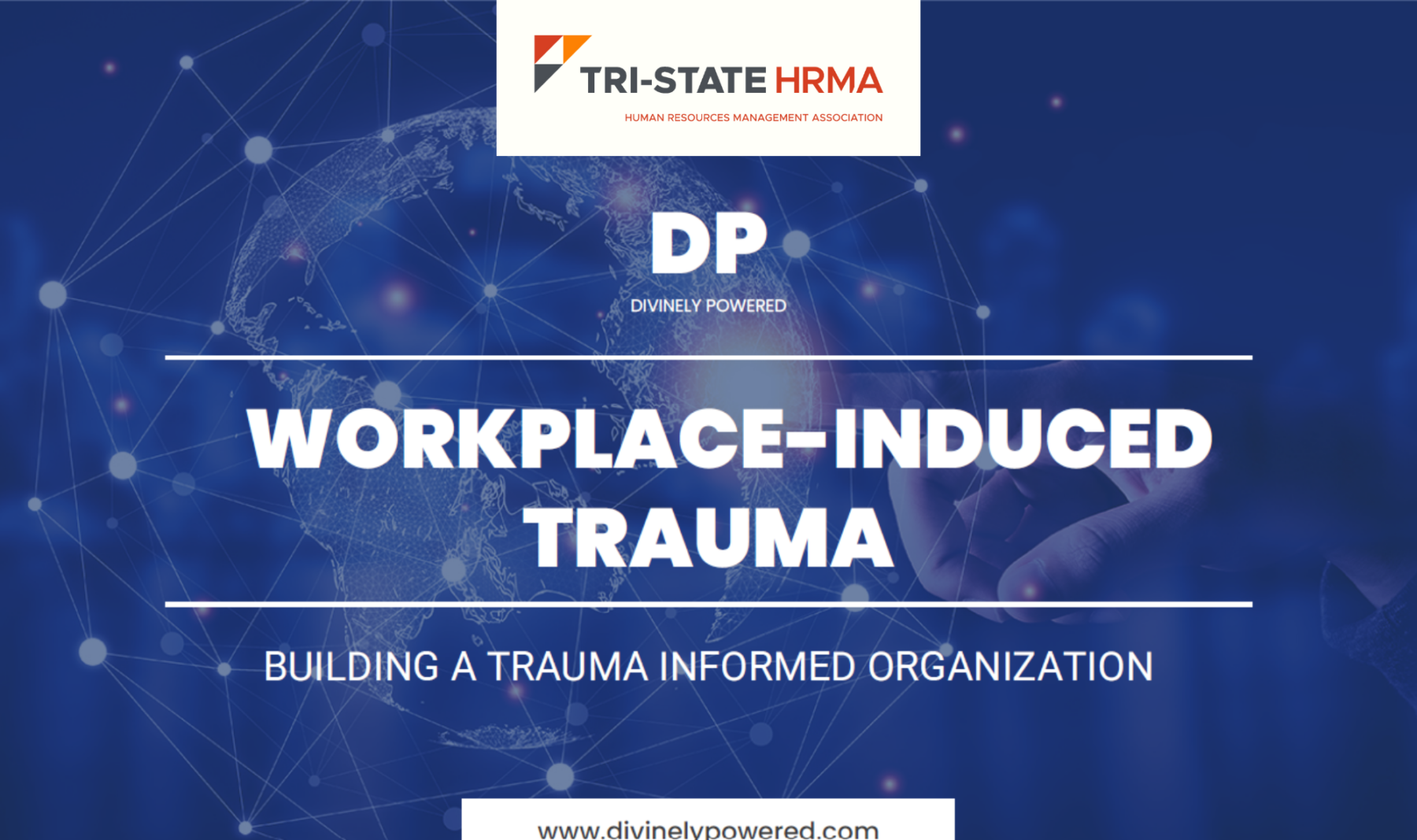 Presented by: Hakemia Jackson
When you first embarked on your career journey did you ever think you would experience workplace trauma? 2020/2021 was a difficult year for everyone and 2022 wasn't any different. The coronavirus pandemic brought pain and confusion. The unforeseen workplace modifications and the new standards of The Future of Work in 2021 was stressful or traumatic for everyone to some degree. Companies started waking up in 2022 and recognized the impact of workplace induced trauma on their talent. Emboldened employees are sounding the alarm on the effects of stress and trauma on their physical health, mental health, and job performance.
Everyone has a choice in how they respond to stress and trauma, but in order to see and exercise that choice, we need to create space to understand and address workplace induced trauma. Trauma can be a difficult topic to read about and discuss. However, companies can be proactive in addressing trauma before it reaches a crisis point. It is important to have a common understanding of it in order to prevent, mitigate, and avoid retriggering trauma.
The window of opportunity to explore healing and combat traumatic experiences is NOW. Become a Trauma-Informed organization.
Approved for 1.00 SHRM PDC's
Pending HRCI Credit Approval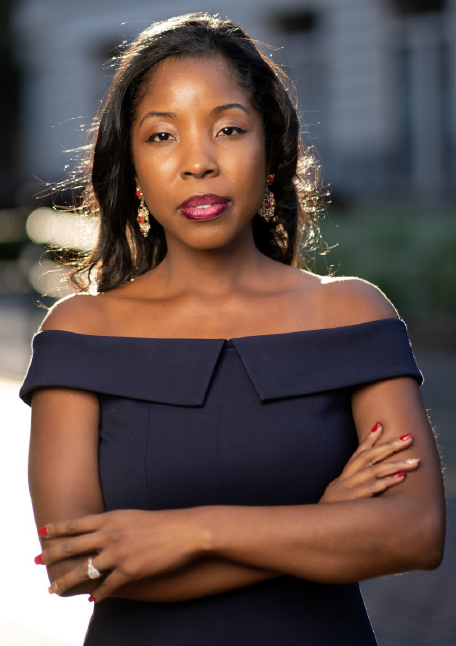 Hakemia is the GIFT ENFORCER! Her passion and energy inspire audiences and clients to step beyond their conditioned responses and perceived limitations, so that they're able to live out their divine greatness within. As a Global Executive Coach, HR Influencer and DEI Board Advisor, Hakemia is a highly-sought-after partner to leaders and teams of Fortune 500 companies, startups, and nonprofit organizations facing culture restructuring due to the Great Reshuffle and the Future of Work. She has been recognized by LinkedIn as one of the leading Black Voices to Follow & Amplify and by Brainz Magazine as a DEI Influencer.
As the founder of Divinely Powered Leadership Development & Executive Coaching, Hakemia partners with organizations to enhance the competitive performance of their most valuable assets, their executives and emerging leaders. She combines evidence-based research from neuroscience, psychology, cognitive behavioral coaching, and appreciative inquiry methodology to evolve her clients to their maximum potential. Hakemia takes a systemic, intersectional, human-centric approach to her work to deliver tailored and sustainable solutions to organizations like Shell Oil & Gas, The New York Times, Concentrix, The Executive Leadership Council, Yahoo, Google, Microsoft, General Mills, and many more.
She is a visionary force that has touched the lives of people across the globe (from Israel, Germany, France, Africa, to the America's) with diverse backgrounds professionally and culturally. Her formal cre-dentials are, Masters in Science in Organizational Behavior & Executive Coaching (University of Texas), Bachelor of Science in Management Information Systems (Florida State University), SAP/Oracle Certified, Talent Management, Licensed Spiritual Belief Therapist (LSBT), and Professional Certified Coach (PCC).
On most days Hakemia enjoys long walks in her community with her 3 beautiful brown crowns (Neveah, Bradford Jr., & Siani) and husband Bradford. You can build community with her on LinkedIn and IG @divinelypoweredllc
Lecture Details:
When: Tuesday, February 14, 2023
Time: 12:00 – 1:00pm ET
Cost: $25
Location: Virtual via Zoom
All attendees will receive a Zoom link to the Lecture on the morning on February 14th at approximately 9:00am ET. The link will be sent from Constant Contact to the email that you used to register.
Go Back