How To Get Noticed
Presented By: Marilyn Stika, MSOD, CMF
This presentation will focus on strategies to stand out in the job search process and will cover resume strategies, self-marketing, likeability, and ways of being, to increase the probability of being selected.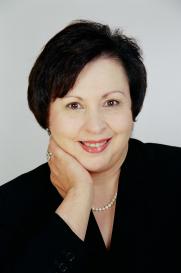 Marilyn is a Board-Certified Career Management Fellow through the Institute of Career Management International (ICCI) with over twenty years of experience counseling professionals who are in career transition to successfully reach the next level in their careers as well as assisting them with proven strategies to fulfill their career pursuits through her personalized and caring service.
She is President of Chart Your Course Career Consulting Services LLC where she has coached and advised senior executives and professionals from various economic sectors and disciplines. Her areas of expertise are in assessments, composing marketing tools including resumes, Value Propositions, Personal Branding, Self-Marketing, Online Tools, Job Search Strategies, Interview Preparation, Salary Negotiation, Work Issues, Conflict Resolution, and Image Consultation. Presently, she works as a Senior Consultant for CCI Consulting in Blue Bell, Pennsylvania where she coaches and advises professionals who are in transition.
Marilyn is a Magna cum Laude graduate of Rutgers University with a Bachelor of Arts Degree in Psychology and holds a Master of Science degree from the University of Pennsylvania in their Organizational Dynamics Program with a concentration in Executive Coaching.  She is also a graduate of Corporate Coach U International, an ICF accredited school of coaching and has successfully completed over 150 hours of coach training.
Marilyn is certified to administer and interpret the Myers-Briggs Type Indicator and certified to present Life Orientations Training (LIFO), a strength-based self-development, communication, and productivity tool.
She has served on the Board of the Greater Philadelphia Chapter of the Association of Career Professionals International (ACPI) as Secretary for three years and was a Certification Committee member.  She also has participated as Co-chair of Tri-State HRMA, (a SHRM affiliate), Career Management Group. Marilyn has served as Editor of the Institute for Career Certification International's (ICCI) bi-monthly Global Update.  Other memberships include The Pennsylvania Career Development Association (formerly ACPI), International Association of Coaches and member of the Organizational Dynamics Program at the University of Pennsylvania alumni.
Marilyn has presented workshops regarding the Myers-Briggs Type Indicator, Self-marketing, Networking, Coaching Skills, Interview Skills, Using Myers-Briggs to Win at Interviewing, Offering Feedback, numerous Outplacement workshops, and various other job search topics.
Time: 5:30 – 6:30pm
Cost: $0
Location: Virtual via Zoom
Go Back