"Assistive Technology Tools for Workplace Inclusion"
Presented by: Kristen Russell, OTR, ATP
This presentation will discuss the importance of assistive technology tools in the workplace to help people with disabilities complete their job tasks independently and efficiently. Attendees will learn about assistive technology tools that can assist employees with physical disabilities with using a computer, employees with learning disabilities to perform reading and writing tasks, and employees with executive functioning challenges to keep organized and remember information. Many tools discussed are built into devices employees already have. Attendees will also learn about resources to trial equipment to help find the right tool for the employee, as there are no "one size fits all" accommodations.
Approved for 1.25 SHRM PDCs
Approved for 1.25 HRCI (General) Credits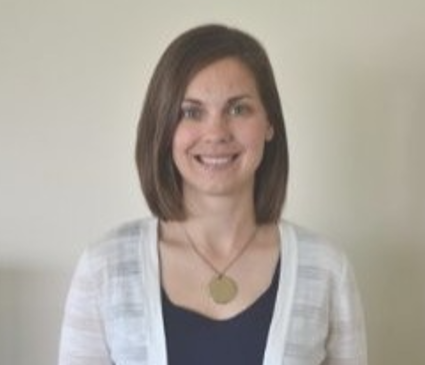 Kristen is an Assistive Technology Specialist at Advancing Opportunities, recognized as one of the leading disability service providers in the state of New Jersey. Kristen has been certified by RESNA as an Assistive Technology Professional since 2006 and has over twenty years of experience as an occupational therapist. In her role, she has helped many people with disabilities work towards their goal of being employed in a career they love. She provides evaluations and training to help determine assistive technology tools that can assist a person with performing their job tasks independently and efficiently. She is passionate about teaching others about the role of assistive technology in creating a more inclusive workplace.
Professional Clothing Drive
Let's empower those returning to the workforce!
The Workforce Readiness Committee is launching our "Springing into the Work Force" campaign by collecting gently used, clean professional clothing and accessories for men and women, that will be donated to organizations supporting underserved members of our communities who are returning to the workforce. As announced during the December breakfast, this clothing drive will run from February 2nd to March 3rd. This is an opportunity to purge closet items while helping others. WRC will post more details on the Tri-State site, in the meantime, we look forward to seeing everyone at the March Dinner Meeting and our committee members will be there to accept any clothing donations you bring to the meeting.
Thank you in advance to all of our professional and generous Tri-State members for taking the time to gather and donate items that will benefit others!
To drop off clothing outside of this meeting, please deliver to:
Arc of Camden County
215 W White Horse Pike,
Berlin, NJ 08009
Meeting Location:
The Westin – Mt. Laurel
555 Fellowship Road
Mt. Laurel, NJ 08054
---
Meeting Agenda:
5:30pm: Networking
6:00pm: Dinner begins
6:30pm: Tristate Welcome and Updates
7:00pm: Legislative Update
7:15pm: Speaker Presentation
8:15pm: Wrap-up and More Networking
---
We look forward to seeing you!
Please note that video images and voice recordings may be taken during this meeting and other Tri-State HRMA events for use in the chapter newsletter and on social media. By attending this event, you are consenting to such use. If you object to the use of your image or voice, please contact our administrator, PD Jones and Associates, to discuss your options.
Go Back