"Creating Cultures that Attract and Retain the Best Talent"
Presented by: Jennifer Groover
In a world where the culture of a company has become an increasingly important expectation, especially for retention and maximized performance, most companies lack the understanding of what truly creates a culture that assists all employees to thrive.
The key to creating great cultures is to create an environment where growth mindset is a core value, and mastery of oneself is a priority, supported through ongoing training opportunities that are baked into daily routines. This fosters the individuals of the collective culture to grow faster, allowing more leadership, therefore, less management, increasing self-motivated success, greater overall harmony, happiness and fulfillment.
In this presentation you will learn how to:
To hire, retain and assist in magnifying the growth of potential in each employee.
To create a culture of passionately driven, growth minded, enthusiastic people that feel safe and inspired in their work environment.
Empower employees to understand and maximize their potential naturally becoming more self-directed, self-motivated and reflective to constantly improve.
To consistently provide opportunities for employees to maximize their potential through ongoing human behavior, growth environment, where all employees are eager to participate due to the positive impact.
And more….
Approved for 1.25 SHRM PDCs
Approved for 1.25 Business HRCI Credits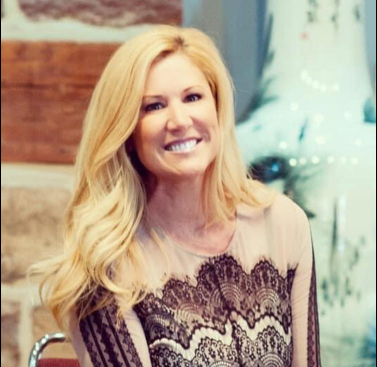 Jen Groover has been tagged by SUCCESS MAGAZINE as a "One-Woman Brand," a "Creativity and Innovation Guru" and a leading "Serial Entrepreneur" by Entrepreneur Magazine and ranked #8 by SAP in the Top 51 Influencers of Human Potential. Jen Groover's name has become synonymous with innovation, entrepreneurship, evolution and human potential. She was recently nominated for "Motivational Speaker of the Year" from Speakercon. As well as "Woman of the Year" by PhillyMan Magazine. She is a UN delegate to the Global Entrepreneurs Council. She also made history at the NYSE, as a member of the first all-female group to ring the opening bell, made Forbes' list of "50 Founders to Follow" and was nominated "TV Personality of The Year Award" in 2015.
Jen has been a top business and lifestyle contributor and content creator for major television networks such as ABC, CBS, CNBC, NBC, MSNBC, CNBC, Fox News, Fox Business News, and The CW.
As a successful serial entrepreneur, author and thought leader in human potential and retired fitness competitor. Jen Groover's energy, diverse wisdom and experiences have made her a highly sought after International speaker for over 20 years on topics ranging from: Optimizing Human Potential for increased Success and Happiness, Emotional Intelligence, Empowerment, Leadership, Entrepreneurship, Branding, Effective Communication Skills and more. She has keynoted to audiences up to 30,000 people in stadiums, to leading intimate workshops for smaller groups.
Her success skyrocketed with the creation of the Butler Bag, the world's first compartmentalized handbag, that became a multi-million dollar brand, and has not stopped since.
Professional Clothing Drive
Let's empower those returning to the workforce!
The Workforce Readiness Committee is launching our "Springing into the Work Force" campaign by collecting gently used, clean professional clothing and accessories for men and women, that will be donated to organizations supporting underserved members of our communities who are returning to the workforce. As announced during the December breakfast, this clothing drive will run from February 2nd to March 3rd. This is an opportunity to purge closet items while helping others. WRC will post more details on the Tri-State site, in the meantime, we look forward to seeing everyone at the February meeting and our committee members will be there to accept any clothing donations you bring to the meeting.
Thank you in advance to all of our professional and generous Tri-State members for taking the time to gather and donate items that will benefit others!
To drop off clothing outside of this meeting, please deliver to:
Arc of Camden County
215 W White Horse Pike,
Berlin, NJ 08009

Meeting Location:
The Westin – Mt. Laurel
555 Fellowship Road
Mt. Laurel, NJ 08054
---
Meeting Agenda:
5:30pm: Networking
6:00pm: Dinner begins
6:30pm: Tristate Welcome and Updates
7:00pm: Legislative Update
7:15pm: Speaker Presentation
8:15pm: Wrap-up and More Networking
---
We look forward to seeing you!
Please note that video images and voice recordings may be taken during this meeting and other Tri-State HRMA events for use in the chapter newsletter and on social media. By attending this event, you are consenting to such use. If you object to the use of your image or voice, please contact our administrator, PD Jones and Associates, to discuss your options.
Go Back